About the Building
The Church is a Georgian building at the top of a hill on Watling Street, right in the heart and centre of the parish.  It is well-known, well-used and well-liked by the congregation and community.
There has been a church on the site since about 1250 and although the current building is over 200 years old (1822) very little of its original fixtures and fittings remain.  It has been remodelled many times, including recently removing the Victorian pews and replacing them with chairs.  We've also recently installed new central heating.  These two improvements have made the church significantly warmer (physically and psychologically), more comfortable and welcoming.  The effect of this has been considerable.  We also have an office, kitchen and meeting room at the church, making it more than fit for purpose for (e.g.) Alpha courses and social events.
Below left: an angel points to the empty cross on Easter morning - the day of the resurrection: "He is risen" Detail from the Nuttgens window in West Wall of the church.  Click to enlarge the image.  Below right:  The modernised interior - welcoming and comfortable
Below: the church as it looked in 1841 (pen and ink with sepia wash by Thomas Peploe Wood)
The Church in the C19th: note the plaster ceiling (no exposed beams) and the galleries along each side; there was also a balcony at the back (west end).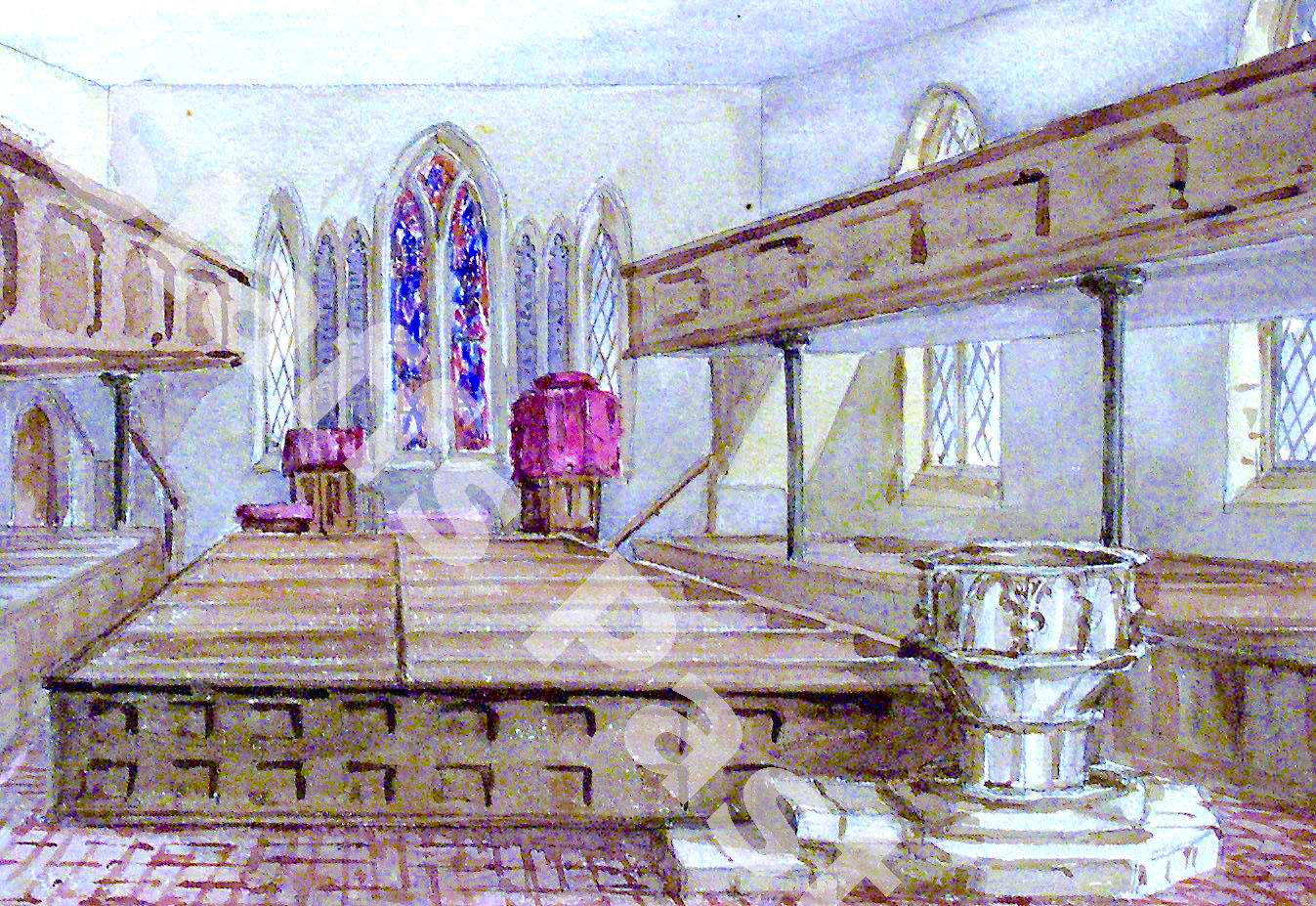 How the church looks today